Back in April of 2010 or so I began to develop an interest in one of the geekiest of geek hobbies – amateur radio. I went out and got some books and did some studying and took a couple of tests and got an amateur radio license.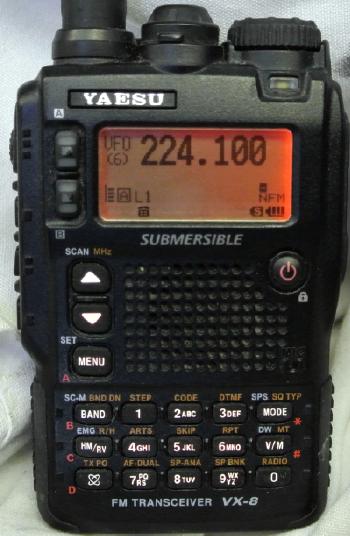 It's fairly small, rugged, waterproof, and does
APRS
. It looks military. It makes me feel cool. I R taktikul. Yeah.
Shorly after that I was going to local club meetings and I won a
Yaesu FT-1900R
. That was pretty cool to win. It may be very basic but it *is* a 55W 2M rig – and most of the stuff around here is on 2M. Yay me.
Of course it didn't stop there. It never does.
Next I decided I needed an HF right. And when Metaweb got bought by Google I took *some* of the money and decided to buy toys. (The rest was used Responsibly.) So I bought myself an
ICOM IC-7000
.
Perhaps the most functional and certainly the most bling mobile HF rig out there. It has a color screen! I pair that up with a
Buddipole
and I can go operate from a lot of places.
Of course it hasn't really stopped there. I wanted a better mobile/APRS rig for the car, and I so also got myself a
Kenwood TM-D710A
.
It's basically the super-duper 2M/70cm rig. It will do all of the APRS functions that my Yaesu does, plus it lets me use the built-in TNC for packet radio if I want to.
Dammit, I need cheaper hobbies….